Time to make great choices
Miríade Digital is a technology and comunication company that believes the only way to make real progress is through the access of good information. Knowledge empowers people to make better and more informed choices for their lives, affecting not only them personally, but entire communities of people who can prosper together. Meet our contributors:
Who's who
Our philosophy is: we are very serious about work. For everything else we just want to have fun.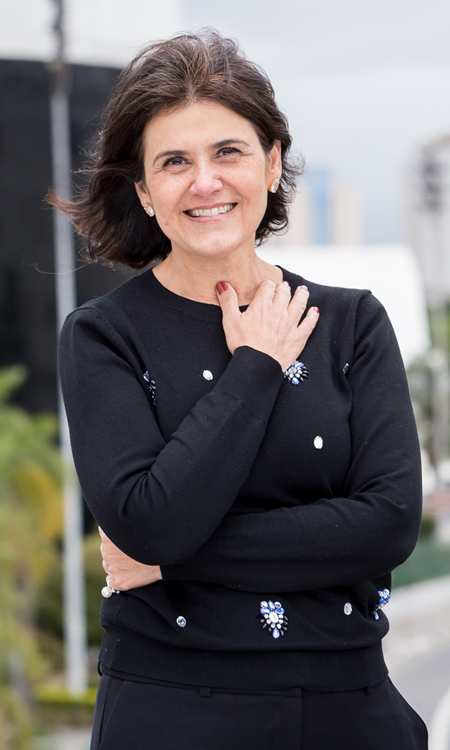 Cristina Almeida
Content
Editor in chief of one of the most important health magazines in Brazil, Revista Viva Saúde, Cristina has vast experience in journalism and publishing. She also wrote for the biggest Brazilian online news portal, UOL, and also worked with private companies producing video-reports on the subject of health, nutrition and well being (Segmento Farma Editores and FARMA TV). Cristina joins Míriade Digital as content consultant and brings with her great work ethic, good taste in opera and wine.
---
cristina@miriadedigital.com.br
+55 11 4805 6474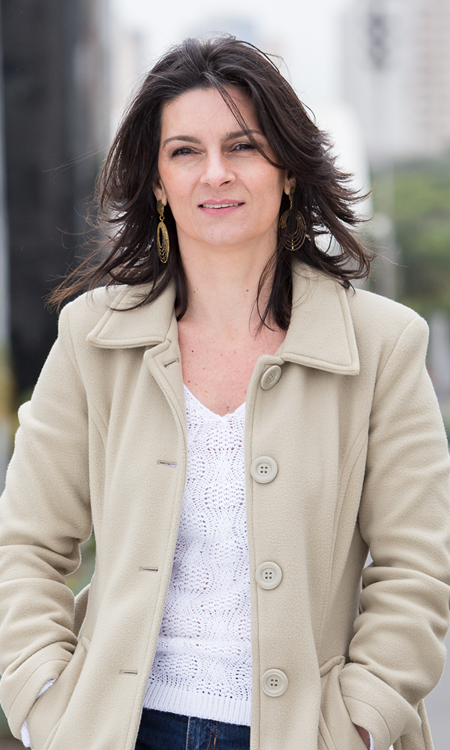 Fernanda B. Guedes
Design
A photography major, Fernanda has dedicated her professional life to corporate communication and has worked with Thai Gardens Restaurant in Brazil and for the Grupo Valentina Caran. Native of São Paulo, has worked in Míriade Digital since 2011 as a graphic designer and a digital communication specialist. With a real talent for connecting with people, she can, through her portraits, discover hidden sides of her subjects. A loving mother of two daughters, she also dedicates her free time to listening to music and playing with her cats.
---
fernanda@miriadedigital.com.br
+55 11 4805 6474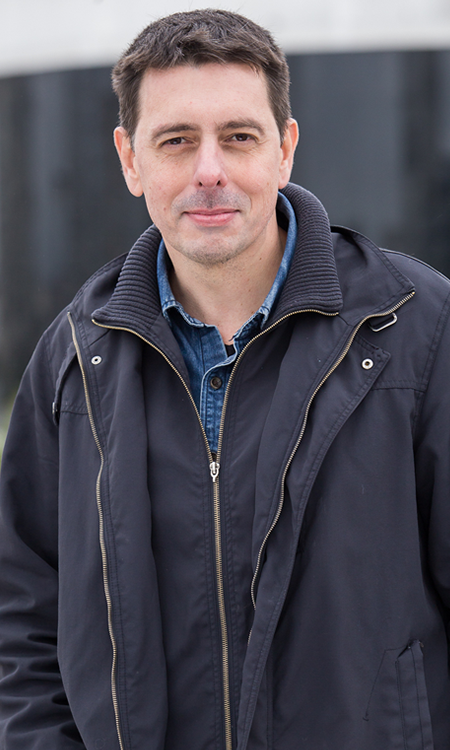 Marcelo M. Orlandi
Tecnology
With an engineering background, he has always worked and been fascinated by technology. Founded Míriade Digital 21 years ago, and has been working on creating and developing digital programming ever since. Throughout the years, has contributed for many companies in a great variety of segments. Curious, introspective and a lover of books and knowledge, Marcelo dreams to move, with his two kids, to a place that is quiet, near nature, and has an incredibly fast internet connection.
---
marcelo@miriadedigital.com.br
+55 11 4805 6474
Vision, Mission and Values
Name: Mí.ri.a.de: thousands and thousands and millions and millions. The word "Míriade" (Myriad) has a greek root, meaning ten thousand. In Portuguese, it means a great and undefined amount. It perfectly expresses the company's mission: to disseminate your message through an infinity of channels. A real digital myriad.
Vision

We believe the future is happening now but many people have not yet noticed. We want to change that.

Mission

Míriade Digital's mission is to create connections between people, you and your business through technology and quality content.

Values

Focus (1), Empathy (2), Results (3):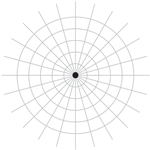 #1
Focus: Less is more. We believe that ethical, simple and effective communication is the key to make your message understood and impactful to those who receive it.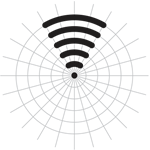 #2
Empathy: We are here to listen- To you, and your clients, to establish a solid communication. Míriade Digital knows that every company is different and unique in its necessities, so listening and understanding what your needs are, will result in personalized and effective solutions.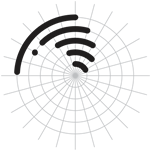 #3
Results: When we build a service through a thoughtful, creative and professional process we can control how it is perceived. Our clients can only prosper and grow from this approach, and everyone wins.
Míriade Digital's strong suit is collaboration.
THE SEARCH FOR INSPIRATION (AND KNOWLEDGE)
Our team believes that technology alone can't be seen as a solution to the "noise" that interferes with the interaction between our clients. We see the constant search for inspiration in new places as a way to keep the relationship with our clients fresh, dynamic and everlasting.
BUILD (AND LEARN)
Our mission is not to offer the most modern website or to produce detailed and technical content. We want to build, over solid ground, an area of great understanding among all participants in our projects so we can know each other well and work according to your needs.
With whom we want to work
Corporate groups, dynamic managers, companies and people who want to grow their business.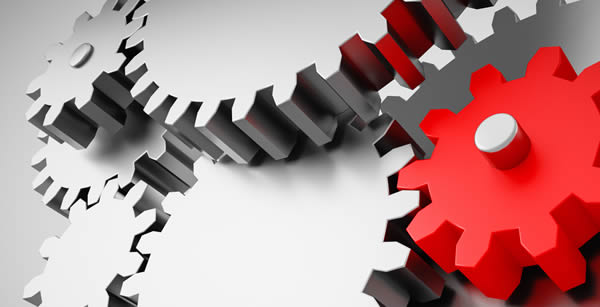 1.
Corporate groups
Corporate groups can´t postpone change
Corporate groups who understand that it is important to keep up with the fast changing ways we communicate in business today and tomorrow.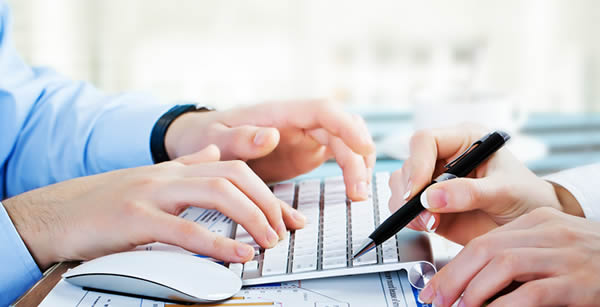 2.
Managers
Managers who seek quality
Dynamic, proactive managers who seek quality, innovation and professionalism. People who see the new trends in the market place and believe that external groups with specific know-how can be a great allies to help reach effective results.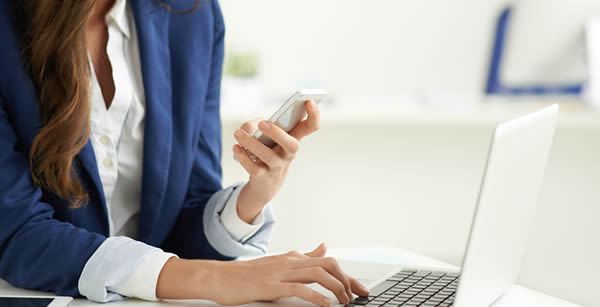 3.
Business
Small, medium or big business
Business, be it small, medium or big, who seek creative solutions to inspire their collaborators and clients and help them prosper.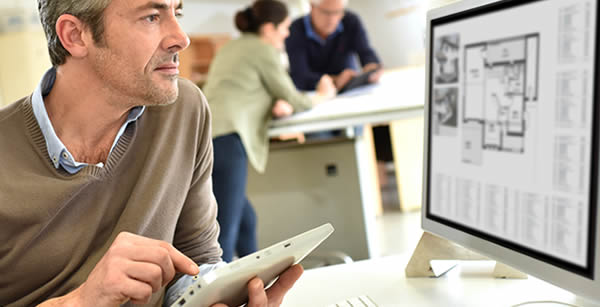 4.
People
People who want to grow
People who want to grow and flourish, but not alone. They see their brand, products or services as an inspiration to others, where every transaction means something.